Maryse Gobel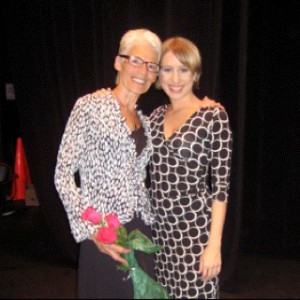 A native of Toulouse, France, Maryse studied with Russian ballerina Gallia Kouskoff and by age 15 was teaching at the Toulouse Ballet where she studied.  She performed professionally with ballet masters Josef Lazzini, Willie Cerullo and Christian Foye. After dancing professionally for four years, she decided against a competitive dance career and went to nursing school.  As a registered nurse, and moving to Denver, CO in the 1960s, Maryse worked with Dr. Thomas Starzl, famous for being the first in America to perform a liver transplant.
When she later moved to Nacogdoches with her husband, she returned to teaching ballet and gradually built the Maryse Gobel Ballet Academy.
After 35 years of teaching ballet, Maryse retired, passing the school over to former student, Katie Parr.
We are all grateful for the love of ballet Maryse brought to our community!