Stan Bobo
Instructor, Upper Level Ballet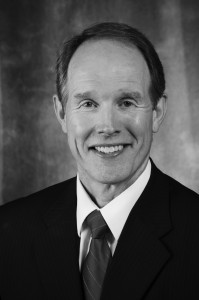 Stan served on the faculty of the Department of Kinesiology and Health Science at Stephen F. Austin State University for thirty-three years. While at SFA, he co-coordinated the Dance Program, choreographed 60+ works, and was an artistic director/resident choreographer/dancer for the SFA Repertory Dance Company.
He performed with the Louisville Ballet, the Fort Worth Ballet Association, and, while completing graduate studies at Florida State University, danced with the FSU Dance Repertory Theatre. Stan was an "Artist-in-Residence" with the public schools in Louisville, Kentucky, taught in the University of Louisville Dance Preparatory Department and at Tallahassee Community College.
In addition, he has served as Vice-President of Dance for the Texas Association for Health, Physical Education, Recreation and Dance and was on the fine arts writing team that developed the original Texas Essential Knowledge and Skills in Dance for state public schools. He has presented at state, regional, and national conventions and was awarded the College/University Dance Educator of the Year by the Texas AHPERD and Southern District AAHPERD. In addition, he received a TAHPERD Honor Award for contributions to the profession. He is a member of TAHPERD, the American College Dance Association, the Cecchetti Council of America, and the newly formed National Dance Society. His choreography has been selected for South Central Region American College Dance Association Conference Galas and for an ACDA National College Dance Festival.