Kelly Watson Young
Business Manager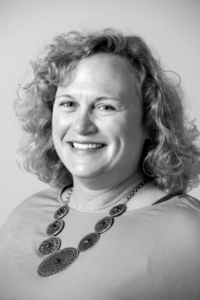 Kelly took over the business management of the GSD studio in 2016 happily and thankfully while retaining the talents of Katie Parr Smith as Artistic Director.
Kelly is an ICU/PACU/Cardiothoracic Surgery nurse by trade. She also grew up swimming, not dancing, but with a deep appreciation for the arts as her youngest sister was a ballerina who danced many lead roles throughout her childhood. Kelly's personal dance experience is limited to her two years of show choir in high school but her love for dance runs deep. Her daughter, Carolyn, has been dancing since the age of 3 and Kelly has delighted in watching her grow and develop into the graceful ballerina she is today.
The GSD studio has become a family-run establishment as Kelly's husband, Tim, as well as their sons Will, Wesley and Conner, have served as maintenance workers, painters, tech support and more. Carolyn is almost always helping in the office.
A native of Indiana, Kelly is also on the Board of Directors for Regents Academy, the Key Club Advisor for Regents Academy Key Club and a substitute teacher. She enjoys Bible Study Fellowship, worship at First United Methodist Church, taking care of her 3 dachshunds and the Apple Creek Book Club.
Kelly would like to thank God, her family and the GSD instructors for making this transition a wonderful experience.