Heather Samuelson
Instructor,  Pointe, Jazz/Contemporary 3 and Tap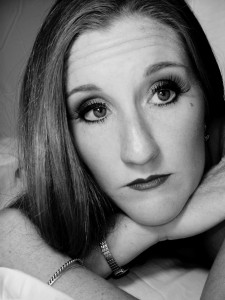 Heather received her M.F.A. in dance from Sam Houston State University in 2009 and is now Co-Director of the Stephen F. Austin (SFA) dance program. For many years, Heather was the choreographer for the Tyler Junior College Show Choir, Harmony and Understanding, whose performance schedule consisted of local and national venues such as the Kennedy Center in Washington D.C.
Heather has had her choreography presented and adjudicated at the American College Dance Association South Central and Central Conference and has taught numerous master classes at ACDA as well. She has also been a guest speaker and choreographer at Houston Community College where she set her Limon-based modern piece Broken Darkness.
Heather has worked with many professionals in dance including William Evans, Joy Kellman, Liz Keen and Paul Taylor II and is trained in ballet, Limon modern (contemporary), Broadway jazz, tap and Tahitian hula.
Heather, along with her co-founder Katie Parr Smith, directs Dimensions Contemporary Ballet. She is also excited to return as GSD faculty this year!